Third child of Harry and Ida - Bill (as he was known) was born on 20th April 1926 at 19 New Street, West Auckland, County Durham.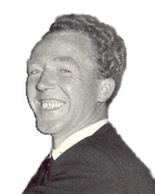 Bill married Sheila Jennings on 19th April 1947 at Chesterfield Registry Office.
They had five children:
Pauline        b. 22nd August 1948

Tony            b. 12th November 1949

Hillary          b. 24th February 1951

Lynda          b. 3rd January 1953

Meryl            b. 4th October 1958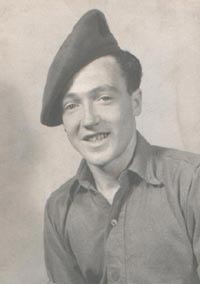 He was called up shortly after his 18th birthday - towards the end of World War II - serving with the Royal Army Ordnance Corps, and attached to the Durham Light Infantry. He was stationed at Barnard Castle and Aldershot whilst in the UK, and was eventually posted out to Dusseldorf in Germany.
Returning from Germany, he was billeted at Proteus Camp, Ollerton in North Nottinghamshire.
It was here that he met and subsequently married Sheila
Upon discharge from the Army they settled down in the village of Barlborough, Derbyshire. Living firstly at 6 Clifton Avenue, and then moving round the corner to Manor Road.
The family briefly moved to Ollerton for a few months, before settling in Creswell, living firstly on Duchess Street, then a few years at 189 Model Village, and ending up at number 50 West Street.
STILL UNDER CONSTRUCTION